Why Petronella
What Sets Us Apart?
We have a proprietary formula that is custom built to your exact business needs. Our competition continues to try and figure out our process and formula, but continues to play catch-up.
Our solution is truly one-of-a-kind and unique. It cannot be compared with anything else because there's nothing else like it. Anywhere.
You could try one "of the other guys" and might get a cheaper price, but you would be getting a "generic" off the shelf band-aid instead of a custom-built solution crafted to the exact specs of your business.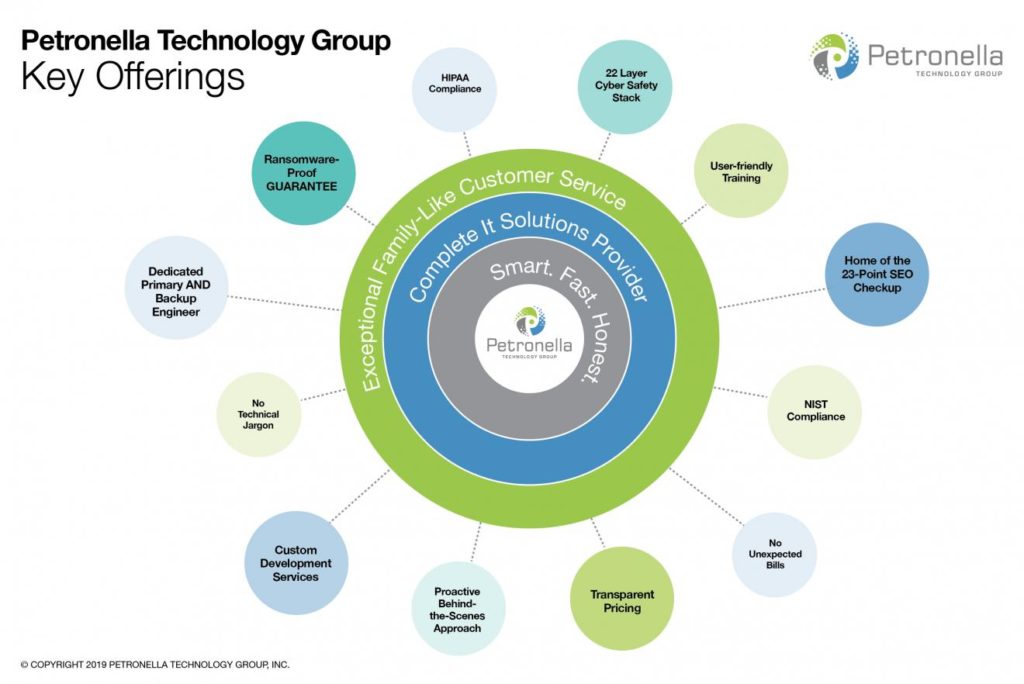 We Keep You Safe!
When something goes wrong with your IT, everything grinds to a halt. With a standard break/fix service contract, you have to wait for something to break before your provider can fix it. That equation seems to make sense – even though it could easily result in hours of downtime. But what if you could keep your IT from breaking in the first place?
Petronella Technology Group, Inc. in Raleigh-Durham, NC specializes in managing business computer networks proactively, so we'll take care of any issues with your IT before you ever know there's a problem.
With Managed IT Services from Petronella Technology Group, Inc. in Raleigh-Durham, NC, you can expect:
Peace of mind – your systems are monitored 24/7
Less downtime – we identify and fix issues before they cause problems
Fewer disruptions – we provide most services remotely or overnight
Predictable budgeting – all-inclusive, all-you-can-use, flat-rate IT services that include hardware and software.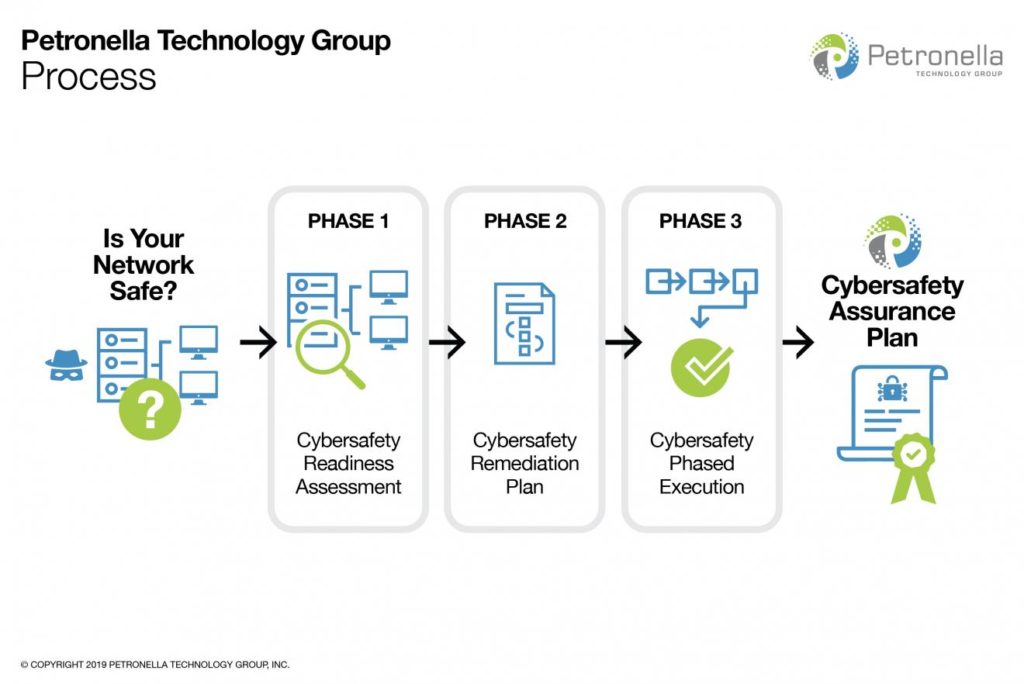 We Keep You Compliant!
Petronella Technology Group, Inc. serves customers who are affected by security and compliance regulations across many vertical sectors in both public and private organizations. We understand that every industry and organization can be faced with unique IT challenges. We understand cybersecurity and compliance.
Our expertise enables us to help clients navigate the requirements of their industry – such as HIPAA, HITECH, Sarbanes, Oxley, DFARS, and NIST – to find a solution that meets their needs. We will partner with you to design, implement, and support a solution that meets your specific requirements.
We should be fair, and say that at the time of this update, the organizations that enforce these compliance requirements don't know how to secure even themselves. But they will unleash their justice upon you, and it may feel more like their fury.
Breaking News!
We are frequently highlighted in the press for our technology service, innovative thinking, and quality customer service. Here are just a few of the stories and articles:

Ransomware Targeting Small Law Firms
Is Your Clients' Confidential Data Secure?
Craig Petronella's New Book Hits 3 Amazon Best Sellers Lists
Duke program allows patients track, share health data from phones
State Websites Could be Vulnerable to Hackers
Lenovo cuts include 230 people in Triangle
Craig Petronella Announces Vital Steps To Take Against Computer Thieves
Cybersecurity proves to be a necessity for owner of Durham's Cocoa Cinnamon
Craig Petronella, Top Raleigh, NC Cyber Security Expert Tells You How To Keep Computer Thieves From Stealing Vital Company Information
Shoppers Urged to Use Caution with Credit Card Purchases
Small businesses must follow the law, report cybersecurity breaches
Small-business owners need to understand and protect customers' and employees' data and intellectual property
More Retailers Keeping Tabs on Credit Card Security
Experts advise staying smart with personal info on the Internet
Malware threatens small businesses' data, livelihood
NC's March unemployment rate drops to 9.2 percent
Careful with your backup drive's partitions
Upgrades make great gifts for techies
Irritating system updates often protect your computer
Uninstalling programs during routine computer maintenance raises questions
Sorting out the jargon
N.C. MSP Spins Customers' Servers Back Online After Tornado
Two Days After Being Hit by a Tornado, Petronella Computer Consultants Gets Destroyed Business Back Online
Case Study: Cybersecurity Fix for Small Firm
Wake County Leaders Trying to Get Out in Front of Wave of Ransomware Attacks
Petronella Technology Group, Inc. Digital Magazines:
At Petronella Technology Group we care and are proud to be supporters and contribute to the following organizations:
SUPPORTER OF:
MEMBER OF:
Download Our Brochures: