Simple & Effective IT Support
No matter your business size, we have a plan that's perfect for you and your team!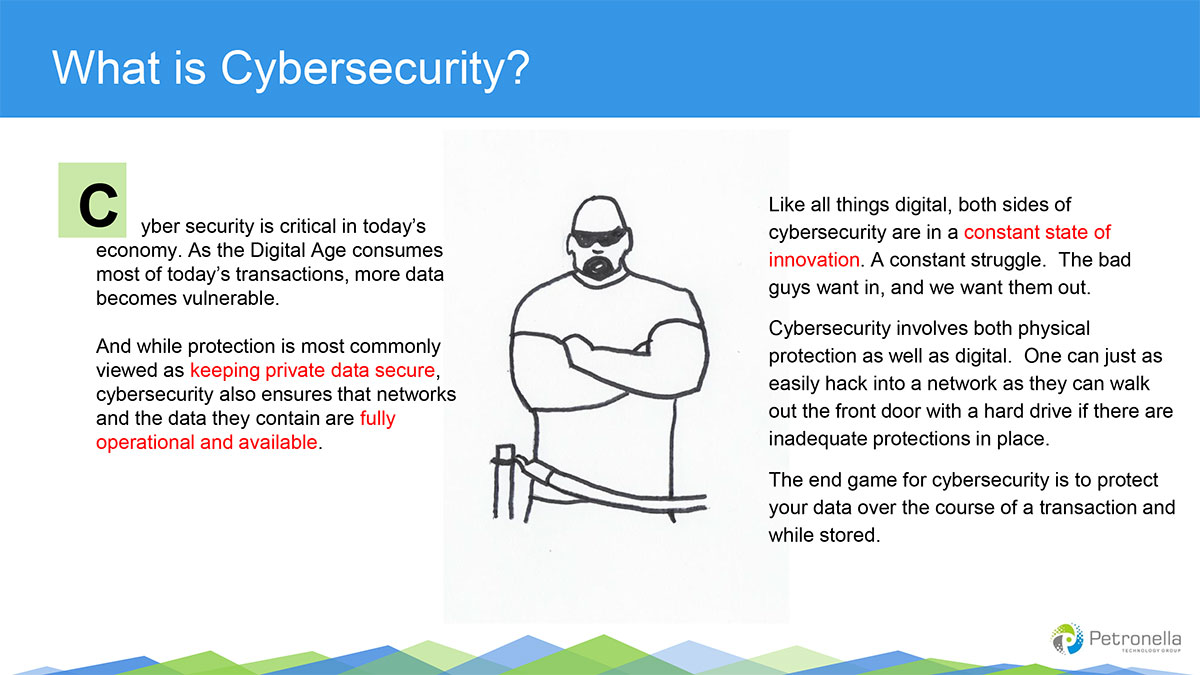 Patented Keystroke Encryption Software
Smarter Cybersecurity
Keystroke encryption outsmarts cybercriminals by encrypting your keystroke data from the point of origin — your keyboard — and delivering it safely and securely to your browser or desktop. When you type, keyloggers see only the meaningless sequence of numbers.
Works on PC and Mac
Won't slow down your computer
Patented, built and supported in the US
Protects against kernel- and desktop-based keyloggers
A new path to foiling cyberthieves.
Keystroke encryption eliminates your vulnerability to data theft due to keylogging attacks, a leading cause of cyber crime. Unlike anti-virus and anti-malware software, we protect your data from both known and unknown keylogger threats.
Patented anti-keylogging technology secures your sensitive personal and financial information by proactively encrypting every keystroke as you type. We also provide advanced anti-clickjacking and anti-screen capture technology, for multiple layers of protection from cyber attacks.
Keystroke encryption
controls your keyboard at the lowest layer in the kernel to guard against existing and new, "zero day" keyloggers.
Anti-clickjacking
detects and highlights hidden clickjacking attacks, warning you away from clicking on malicious invisible objects embedded in legitimate web pages.
Anti-screen capture
prevents screen scraping malware from taking screenshots of your information surreptitiously.
CryptoLens
visual verification shows you that we are protecting your input by highlighting what you type in a color you select. (Currently available for Internet Explorer.)
Malicious driver monitoring
works as a constant anti-subversive service, detecting untrusted drivers, such as keyloggers, and displaying a warning containing the name of any suspect driver.
Full protection
includes USB, wireless, PS2 and Bluetooth keyboards; can encrypt all international keyboards.
What've you got to lose… without keystroke encryption?
Online Banking

Each time you log into online banking,
hackers can steal your usernames,
passwords and account details.

Credit Card Info

As you shop online, even a secure
browser can't protect your credit card
information from keystroke loggers.
Personal Security

Whenever you type your Social Security number or other personally identifying information (PII), you're exposed to identity theft.

Personal Health Info

Your personal health information is extremely valuable to hackers, who can sell it to the highest bidder.

Email & Word Processing

Cyber criminals with keylogging software can steal everything you type in emails and documents.
Encrypted Data Backup and Secure File Sync
How It Works and What's Included
Multi-Device Support / Convenient File Sharing / Highly Secure
Patented Multi-Layered Website Filtering
Security Beyond the Firewall
WEB FILTERING
Umbrella lets you manage the Internet experience on and off your network with acceptable use or compliance policies, putting you in control.
Manage flexible, location-aware policies with Umbrella's 60 content categories and an unlimited number of custom block or allow lists. Laptops can be assigned policies with different Internet access restrictions and logging settings based on whether they're on or off your network. Umbrella informs end-users of the policy with branded, customizable block pages, and offers a feature that enables approved, delegated users to bypass these pages.
Compliance
Umbrella enables you to customize our category-based filtering to meet each network's specific needs, particularly to help you meet compliance requirements. Quickly create exceptions to allow or block specific domains, regardless of whether it is in a category that is allowed or blocked. Our 60+ content categories empower you to enforce acceptable Web use to comply with internal policies or external regulations such as CIPA. We are also a member of the Internet Watch Foundation (IWF), enabling you to block their list of child sexual abuse.
Block Page Bypass
Block Page Bypass lets you grant special permission to circumvent filtering settings without the use of any software or appliance. This feature enables you to assign individual users, such as your marketing managers, the ability to access specific filtering categories, such as social networking, or individual domains that are normally blocked on your network. Bypass privileges can be granted persistently on a per-user basis or through use of a bypass code, which grants access for timeframes ranging from one hour to 10 years.
Category-Based Filtering
Umbrella's 60+ content categories cover millions of domains (and billions of Web pages) to give you control over which sites can be accessed by users on your network. The easy-to-use, cloud-delivered administration console enables you to quickly set up, manage, and test different acceptable use policies per network, group, user, device or IP address, giving you greater control of your organization's Internet usage.
Whitelists and Blacklists
Whitelisting domains ensures that you can always access particular site, even if it is in a category that is being blocked. Blacklists operate in the opposite fashion by ensuring that a site on the blacklist is never accessible to your users. Umbrella customers can have unlimited entries in their whitelist and blacklist to accommodate their specific business needs.
Whitelist-Only
Umbrella's Whitelist-Only feature is best used for networks where Internet access should be restricted to specific domains. This allows for a "locked-down" and controlled Internet environment.
Pricing
Buy Standard Program $299/mo.
Select number of packs on next page
Buy Elite Program $699/month
Select number of packs on next page
Expert, high integrity

I have seen Craig grow his business from when he first started with us as our IT Consultant. He is great person all around. Easy to work with, very conscientious on his work, and always willing to help. He has worked extremely hard and I'm glad to see the rewards of his hard work with his company expanding and thriving. His Top qualities are: Great Results, Expert, High Integrity.

Carl Anderson Fred Anderson Toyota Raleigh, NC

Pleasure to work with

Craig is an absolute professional and a great pleasure to work with. I would highly recommend Petronella Computer Consultants and constantly receive positive feed back on Craig and his company.

Joseph Roglieri SMB Sales Associate Software House International

Generous, technically rich

Very few of my clients have turned out to be such generous, technically rich and helpful. "Craig is one of my early clients when I started freelancing. Very few of my clients have turned out to be such generous, technically rich and helpful. He can get the work done from a person without unnecessarily putting pressure. Always enjoy working with Craig.

Imranul Hoque Team Leader EVOKNOW, Inc

IT at its best

IT at it's best! Craig is an expert in the area of computers, web, and google analytics. He has a passion to help people realize their market- ing potential throught the web, and has the experience and knowledge to make it happen.

Michael Sink Business Coach AdviCoach®

Great results, personable

Great Results, Personable, High Integrity Craig worked with me on designing a computer system for the company I am in the process of creating. He truly understands the products he represents. I would highly recommend his company.

Steve Baade Raleigh, NC

Innovative style

Craig's vision and innovative style lead to a robust and stable platform for enterprise customers. In developing BulletProof PC, Craig's vision and innovative style lead to a robust and stable platform for enterprise customers. The development consisted of providing the highest value that could be obtained while retaining security, up-to-date-technology, and future oriented product offerings.

Mahesh Kommareddi Contract Developer Independent

Quick response

We appreciated the quick response time and excellent follow-up. We recommend them very highly. We are extremely pleased with Petronella Computer Consultants. Our experiences working with Craig have always been excellent. You and your firm are able to diagnose and correct the problems very quickly and professionally. We appreciated the quick response time and xcellent follow-up. We recommend them very highly.

Marshall's Locksmith Service Raleigh, NC

Great service and value

Craig is a wonderful partner who follows through with great service and good value. Craig is a wonderful partner who follows through with great service and good value. His knowledge of systems sets him apart from anybody else.

Nicholas Smith Southeastern Managing Director Winmark Capital

Courteous and helpful

Craig and his staff are courteous and helpful no matter what the situation may be in our office. They always respond quickly and with a patient and positive mind frame in order to use their IT Support knowledge to best meet our computer needs.

S.R. Thomas, Inc.

Solid technical knowledge

Solid technical knowledge and professionalism. I have come to know Craig in the business community and he is very knowledgeable and professional. He is also very responsive to questions. I can see that he has a strong desire to provide the best possible IT services. I would highly recommend his company.

Chris Duffus Raleigh, NC

Best Computer Support

I was looking for computer support, computer maintenance, computer assistance and computer repair several years ago and Petronella Computer Consultants was recommended. I have not looked further for a computer consultant or computer support firm. Petronella Computer Consultants has answered my every computer support need around the clock. Competent smart recommendations has been Petronella Computer Consultants hallmark. I would recommend this company to and business or individual looking for excellent computer support services. No job seems to big or too small for Petronella Computer Consultants.

James Crouse Crouse Law Offices Raleigh, NC
Managed IT Services Vs. Break-Fix: Which Is The Better, More Cost-Effective Option?
You've probably heard the famous Benjamin Franklin quote, "An ounce of prevention is worth a pound of cure." I couldn't agree more — and that's why it's my sincere belief that the managed IT approach is, byfar, the most cost-effective, smartest option for any small business. The only time I would recommend a"time and materials" approach is when you already have a competent IT person or team proactivelymanaging your computer network and simply have a specific IT project to complete that your current in-house IT team doesn't have the time or expertise to implement (such as a network upgrade, installing abackup solution, etc.). Outside of that specific scenario, I do not think the break-fix approach is a goodidea for general IT support for one very important, fundamental reason: you'll ultimately end up payingfor a pound of "cure" for problems that could have easily been avoided with an "ounce" of prevention.
Responsive, Professional

Petronella Computer Consultants is responsive, professional, conversant and able to communicate extremely technical information in comprehendible terms. Preston Development Company has been working with Craig and his team for more than 7 years for all of our company's computer, network and IT Sup- port needs in-house as well as for off-site offices. Everyone at Petronella Computer Consultants is responsive, professional, conversant and able to communicate extremely technical information in comprehendible terms. Our confidence level has allowed us to recommend Petronella Computer Consultants to long time business partners and associates.

Preston Development Company

Professional and Knowledgeable

I would recommend him to any client who is looking for any IT help for their organization. I have worked with Craig with implementation of EMR (Electronic Medical Records) in the Durham area. He is extremely professional and very knowledgable with the current technologies. He ensured that we never had any issues with the IT infrastructure at the practice and that was one of the primary reasons that the implementation went smoothly. He scored high points with his c

lient and us with his professionalism and knowledge and I would recommend him to any client who is looking for any IT help for their organization.

Jaimin Anandjiwala Director of Enterprise Business Division eClinicalWorks