Book A Speaker
Craig Petronella is a keynote speaker at various events, news channels, and conferences on cybersecurity and the blockchain. He is renowned for simplifying what seems to be an ever-changing and threatening topic to simplifying it so everyday folks can understand the magnitude of both topics.
Book Craig for your next event!
Cybersecurity at the Cutting-Edge
In this video, Craig Petronella provides a lecture to NCSU on Cybersecurity at the cutting edge. Learn cybersecurity tips and tricks that are often free and easy to implement right away to increase your cybersecurity maturity level and reduce your risks of data erasing ransomware or data exfiltration breach from hackers. ➡️ Learn how to secure your Microsoft Windows or Apple Mac endpoints, as well as mobile devices, such as iPhones or Droid devices. Learn how to implement keystroke encryption to thwart keylogger malware. Learn how to leverage end-to-end encryption for email and data storage. Learn how to use MFA or multifactor authentication.
Understand CMMC 2.0 in less than 16 Mins! Presented by CMMC-AB Certified RP Craig Petronella
In this video, we're going to talk about the cybersecurity maturity model certification or CMMC 2.0 for federal defense contracts. l will present three maturity models for cybersecurity certification that will help explain the different levels of practices, what the protocols are, and more. ➡️ During this presentation, it is important to note that I explain in great detail what is present in this certification as well as the CMMC itself. This presentation is meant to educate all consumers of the legalities that come with implementing Petronella's cybersecurity into your digital format.
---
Craig Petronella is an IT Cybersecurity Expert, Digital Forensic Specialist, and Amazon #1 Bestseller author who can help make your company as unhackable and as compliant as possible.
Craig is a trusted consultant for regulated businesses searching for a streamlined, simplified approach to compliance. His tried and true cybersecurity method focuses on People, Process, and Technology to achieve CMMC 2.0, NIST, DFARS, HIPAA and PCI compliance fast.
CEO of PetronellaTech.com, ComplianceArmor.com & BlockchainSecurity.com
#1 Amazon Best Selling Author
Frequently Seen on ABC, NBC, WRAL, Newsobserver.com and more
Better Business Bureau's 2021 Torch Award Winner
2021 Upcity Excellence Award Winner
CMMC-AB Certified Registered Practitioner (RP)
MIT Certified in Artificial Intelligence (AI)
IBM Hyperledger Blockchain Certified
Platinum Certified in Sharpspring
Digital Marketing Expert Certified
Proxim Enterprise Wireless Certified
Cisco Certified
MCNS Certified
Hubbell Certified
While standing at the forefront of cybersecurity, Craig is also an adept educator on all things cryptocurrency. The recent explosion of cryptocurrency's popularity has positioned Craig and his firm, Petronella Technology Group (PTG), as leaders in teaching best crypto practices for investments and trading to minimize fraud, loss, or accidents.
Known for his pragmatic and easy-to-understand approach to cybersecurity education, compliance, and cryptocurrency, his presentation topics include:
4 Pillars Security Risk Assessment
The priceless value of a penetration test
Extended Detection and Response (XDR) Powered by AI
How to ensure your business qualifies for Cybersecurity Insurance
HIPAA Compliance for Covered Entities, Business Associates and Clearing houses.
Cybersecurity and Compliance for SMB, HIPAA and other regulated industries.
Cybersecurity Maturity Model Certification (CMMC) 2.0 for Defense Contractors (DIB)
Blockchain and Cryptocurrency
Craig is an Amazon Bestseller author of the following publications:
How Hackers Can Crush Your Law Firm: Why Law Firms Are At High Risk For A Cybersecurity Breach And What To Do About It
How Hackers Can Crush Your Business: Why Most Businesses Don't Have A Clue About Cybersecurity Or What To Do About It. Learn the latest cybersecurity, compliance, laws and risk management solutions
How HIPAA Can Crush Your Medical Practice 2nd Edition with new HIPAA rules and regulations for 2019.: Why Most Medical Practices Don't Have A Clue About Cybersecurity or HIPAA And What To Do About It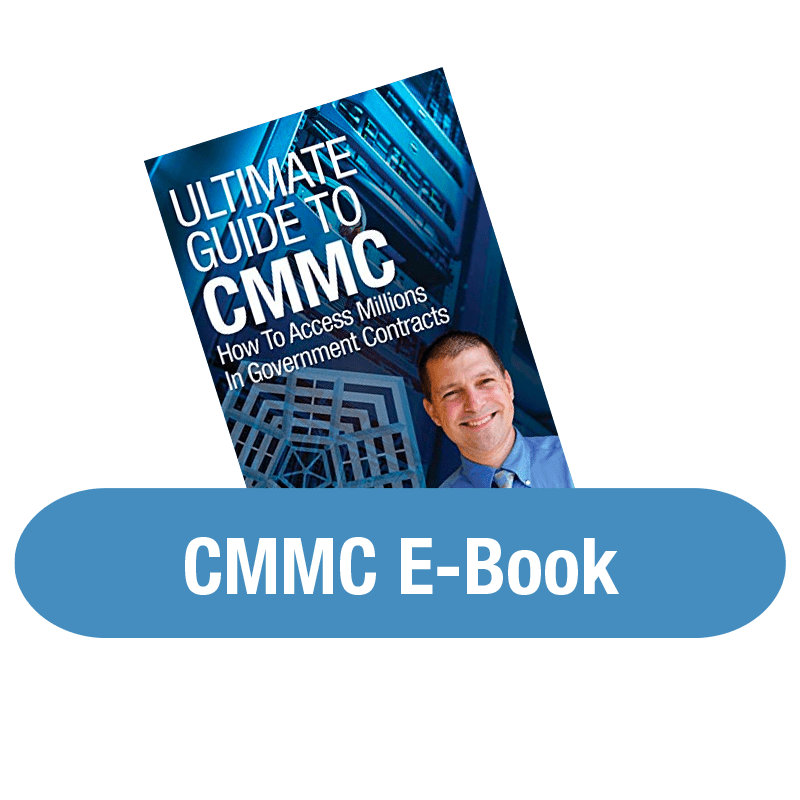 He is also a contributor to Triangle Attorney At Law Magazine, Healthcare IT Security Magazine, Healthcare Cybersecurity Today, and Healthcare Digital Marketing Magazine, host of the podcast, Cybersecurity and Compliance with Craig Petronella and has also been featured on ABC, NBC, News14, and NewsObserver.com. He has influenced hundreds of businesses, techies, and average Joes on compliance, cybersecurity, and cryptocurrency.