HIPAA Compliance DIY for Agents and Brokers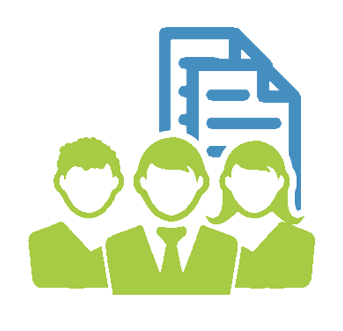 $5,000.00
HIPAA Compliance for Agents and Brokers: Simplified.
You got into medicine to help people, not to worry about hackers, ransomware and cybersecurity. So let us help you focus on your patients by leaving HIPAA compliance to the professionals at Petronella Technology Group (PTG).
When you purchase PTG's Complete HIPAA Compliance for Agents and Brokers, you will receive The PTG Complete HIPAA Compliance Toolkit which includes:
18 Customized Policies and Procedures ($4,950.00 value) to comply with HIPAA regulations
Valuable Templates, including:

Sample Business Associate Agreement (BAA)
Sample Notice of Privacy Practices

HIPAA Defense Forum access (https://hipaadefense.com)
HIPAA Handouts
HIPAA Regulatory Updates
You will also receive PTG's HIPAA Security Controls Package, which helps you monitor you Threat, Vulnerability & Exposure Landscape with:
Pre-configured hardware firewall, monitoring and management
Pre-configured wireless wifi, secured and encrypted
Next Generation Anti-Ransomware/Anti-malware protection for PC endpoint devices
Remote Monitoring for PC endpoint devices
Encrypted DNS filtering
Lifetime warranty on hardware
Additionally, we are aware of the fact that your business is only as secure as your weakest link, which is why we also provide PTG's HIPAA Security Training for Employees, which gives you:
Ongoing HIPAA Security Training
Engaging Training Videos
Compliance Testing
Employee Certificates
Administrator Training Reports
New Hire Training
Security Reminders
12-month access to our Compliance Portal
Employee Access to Security Policies and Procedures
That might seems like a lot already but did you think that was it? If so, you were wrong... PTG makes sure that we cover all your cybersecurity bases. If everything mentioned above wasn't enough, you will also get:
Business Associate Tracking
Security Incident Module
Server Room Access Tracking
Disaster Recovery Plan Storage
Articles and Reference Materials
Contracts and Document Storage
$250,000 Cyber Insurance that covers:

HIPAA Breach Expenses
HIPAA Fines

PTG's Annual HIPAA Readiness Security Risk Assessment ($5,000+ Value)
PTG's Website Penetration Test and Gap Analysis with a remediation plan ($10,000+ Value)
Live Risk Assessment Interview (Online Meeting)
Live Risk Assessment Review (Online Meeting)
Additional Security Recommendations
HIPAA Compliance Snapshot
Executive Summary Report
Detailed Findings Report
Threats Analysis/Risk Determination
Annual Comprehensive 3rd Party HIPAA Security Risk Assessment ($5,000+ Value)
This package also satisfies MACRA/MIPS Promoting Interoperability Requirements. And the final annual deliverable is a PDF showing your HIPAA security certificate of completion that can be shared with vendors.
If you do any business with any medical practice; if there is even a slight possibility in your business dealings that you might so much as gaze over or touch any ePHI, you need to protect your company by ensuring that it is HIPAA compliant. PTG"s HIPAA Compliance for Agents and Brokers is the peace of mind you need.
Similar Products