20 Mar 2020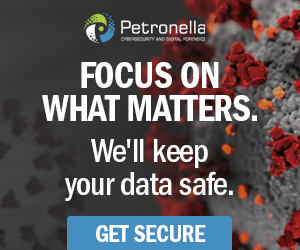 Right now, in this time of utter uncertainty, there is a lot of anxiety going around and a lot of questions that just can't be answered yet:
"Can I still work?"
"Will I have enough supplies to survive?"
"Am I going to be able to keep my home office safe from hackers?"
One thing you can rest easy about is the service you receive from PTG. 
As a small, nimble firm, we are fully equipped to not only work from home, but to also help make you and your employee's workspaces safe, thus keeping your business productive and safe as well.
If this is your first time utilizing remote desktops and securing your employees' personal computers, then you have definitely come to the right place, because we are experts.  And if your employees are already working from home but you don't know if you did everything right?  It's definitely not too late; better late than never.
You have a lot of things on your mind right now.  Don't make working from home or worrying if your friendly neighborhood IT guy be one of them!  Give us a call at 919-422-2607 or schedule a free appointment with Craig today.  You can also download our FREE Remote Security Checklist, to add extra layers of cyber protection to your home network and devices.