16 May 2017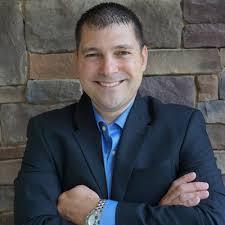 Craig Petronella, NC Top Cybersecurity Expert And IT Authority has put out a major alert to the immediate threat of massive cyberattacks for all businesses. Recent attacks have spread to more than 200,000 businesses in 150 countries in the last two days.
Craig Petronella has issued the following warning. "As you probably heard in the news, there was a massive cyberattack this past weekend that spread to more than 200,000 computers across 150 countries in the last 2 days. Criminals infiltrated networks, scrambled files and demanded money to unscramble them. This could happen to you."
The "ransomware" outbreak is using tools developed by the NSA, which makes it extremely powerful and cutting edge. While the initial attack was stopped through a stroke of dumb luck, experts are predicting that the next variation is coming and coming soon.
The ransomware malware WannaCry v2.0 is similar to a virus, which has already been released and there is no kill switch. This latest version can take over hundreds of thousands of unpatched computers without any disruption. It is important to understand that legacy anti-virus software does NOT keep you safe from these types of attacks.https://www.petronellacomputer.com/wannacry-ransomware/
Craig is an Amazon #1 Best Selling Author – How HIPAA Can Crush Your Medical Practice and has been seen on ABC, NBC, FOX & Newobserver.com
Craig Petronella, has announced " We have multiple layers of patented security technologies available to protect businesses currently at risk"
He lists the following ways to protect your business and the data stored in it.
Run a FULL backup. If you don't have a backup, contact Craig and he will help you. Don't do anything without a Full backup.
Install ALL critical Windows updates. Reboot and Repeat the process until it says no new updates available.
Get ID theft Protection. He recommends Legal Shield.
Use Encryption technology everywhere possible including Keystroke Encryption software.
Beware of phishing: always be suspicious of uninvited documents sent via email and never click on links inside the email or document unless you can verify the source. Craig recommends calling the vendor for verification and to use security awareness training to educate all employees at least monthly.
Consider signing up for managed IT services and hiring a trusted cybersecurity firm to perform security risk assessments at least quarterly.
Time is of the essence.
For more information on how you can protect your hardware and vital business data from criminal cyber attack, https://old.petronellatech.com/blog/four-pillars-it-security-assessment
Listen to his latest radio interview on Main Street Mavericks Radio where he talks in depth about security and how to protect your computer, data, and business right now. https://www.youtube.com/watch?v=9-lO3QirgAE
Media Contact
Company Name: Petronella Technology Group, Inc.
Contact Person: Craig Petronella
Email: craig@petronellacomputer.com
Phone: 877-468-2721
Country: United States
Website: https://www.petronellacomputer.com